WebPROfit
GTCM's WebPROfit platform provides extensive and user friendly interface and easily customizable trading environment, as well as tools for enhanced functionality of graphics and sophisticated order management to help traders manage their positions easily and efficiently through their internet browser.
With the web version of the PROfit platform you can trade from anywhere where there is access to the internet without having to download additional plugins.
GTCM's WebPROfit platform Features:
Instantaneous access from any computer with internet
Same account details for all PROfit versions. (Web and Mobile)
Multilingual environment
No download required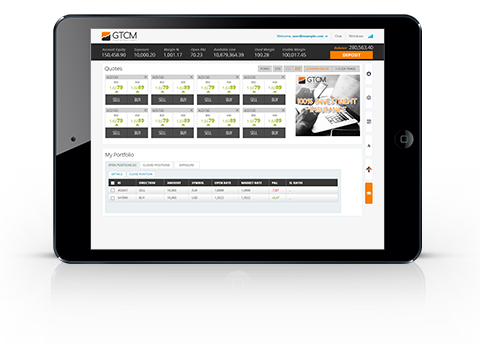 Trade On Your Phone
With the WebPROfit app, available to all GTCM traders, you can trade currencies, stocks, commodities and indices via CFDs on your phone with a single touch of the screen.
Trade on your way to work, at lunch or even while standing in line at the supermarket. Wherever, whenever, this app provides you with full flexibility.
Available for both Android and Apple devices, the app is fully synchronized with your account, allowing you full access on all devices in real time.